Screw Auger Falls, Bethel Maine
Photo by Scott Linscott
Blank 5x7 Greeting Cards with envelopes promoting organ donation & transplant awareness.
Boxed set of 25 cards is $39.00, 15 for $28 and 5 for $10
All proceeds benefit Scott Linscott medical bills and expenses as he awaits a liver transplant. By purchasing you are contributing $7-$23 to our fund.
If you are local to Portland, Maine, you can save postage by coming by the Linscott's and paying by check.
The card sets make great gifts.
Thank you for your support!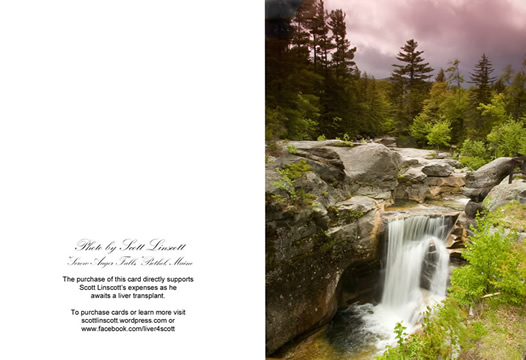 More information:

http://www.facebook.com/liver4scott