Beautiful Baby & Cute Kid Portraits
Your baby is growing up right in front of your eyes! As much as you try, you just can't seem to get the well-lit, portraits you want with your point and shoot camera. The box store photography of your little one sitting in front of a snowy backdrop just doesn't do it for you. You want to capture your little one in a natural setting to show her personality.
That's where I come in. You choose the setting and I come to you. We'll chat a while while your baby gets used to having me around and I will shoot off some flashes every now and then to get her used to that. If you are relaxed, your baby is much more likely to relax.
We'll get to work shooting some shots as she plays and, every now and then we'll put her in a quick pose with a prop or two for just a few minutes. Then we'll let her get back to playing.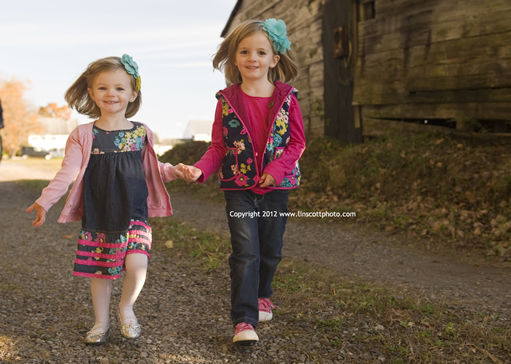 Depending on her mood, we will shoot as many shots as we can in different settings. We'll take some breaks and may even decide to continue the shoot another day if your baby is not thrilled with the process.
Woke up with the sniffles? Kind of cranky today? No worries. We can set another time at no addional cost to you. Be warned, most people are so happy with the results they order at least the silver gift package.
Your portraits will be carefully retouched to remove stray hairs, soften and balance color and light and make those beautiful eyes sparkle.
Bronze (1 pose)
1 8x10 Portrait
2 5x7 Portraits
4 4x6 Portraits
16 Wallets
$300
Silver (3 poses)
2 8x10 Portraits
4 5x7 Portraits
8 4x6 Portraits
16 Wallets
$400
Gold (5 poses)
3 8x10 Portraits
6 5x7 Portraits
12 4x6 Portraits
16 Wallets
$500

Platinum(8 poses)
1 11x14 Portrait
5 8x10 Portraits
8 5x7 Portraits
12 4x6 Portraits
16 Wallets
$700

Newborn?
The best time to shoot is within your baby's first two weeks while she is sleepy and moldable. Newborn shoots start at $500 because they are much more involved.
Each session includes two outfit changes. (most babies won't tolerate more than that). Gather your baby's favorite toys, some fun props and some stuffed animals that we can add to the shoot.
I like to shoot in the early morning or twilight, if possible and it fits well with your child's moods, to capture the best light. Don't worry if it is not a sunny day, we'll do fine and you will like the results.
I normally shoot Beautiful Baby and Cute Kid portraits Mondays through Thursdays and Sunday afternoons to leave the weekends free for wedding photography however, if I don't have a booking I'd gladly shoot on a weekend.
Payment?
50% of your selected package fee is due when we shoot your portraits. The balance plus 5% tax on products and services is due when your product is delivered.
For booking email me at scott.linscott@linscottphoto.com.

* 5% Maine Sales tax will be added to all products and fees
Prices effective January 2016