Experience. We've photographed hundreds of weddings..
Education. A Bachelor's degree in photography and additional trainings.
Confidence. We are very comfortable directing groups.
Traditional and trendy. We deliver both.
Value. Your investment increases in value each year.
Love. We love each other and love what we do. We've been married since 1984 and are each other's best friend.
Approach. Our approach is both artistic and photojournalistic.
Equipment. We are Nikon pro shooters using professional grade equipment with backups.


Our portfolio will give you a sampling of some of our favorites but we will also show you a recent wedding gallery so you can see the quality of our work throughout and not just highlights of our best.

Beautifully elegant from start to finish, your Signature Album is the ultimate album. Your album features a one-piece wraparound cover design, top-quality photographic paper, thick board, layflat pages and full color image front and back cover in a 10x10 format.

It is not too early to book your wedding date. You will find that most of the top Maine wedding photographers book up several months in advance but, if your wedding is only a few months away, don't assume we have no availability. We occasionally have dates open up.

Give a call, text or email to set up a time to meet and talk about your plans.

Text or call: 207-400-2481
Email: scott@linscottphoto.com

We believe your photographs will become your most cherished reminder of your wedding day. Our goal is to transport you back to that day each time you view your photos.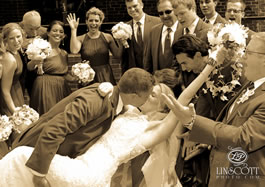 With top-quality albums, professionally-printed books, canvas art that will last for ages and prints made with the best inks and papers, we work hard to make sure your investment increases in value over time.

We can visualize the day in your future when you will sit with your granddaughter, looking through your wedding album showing her what a handsome man her grandfather was.
We know that searching for a wedding photographer online can be frustrating because few will give you prices up front. You know your budget and we don't want to waste your time trying to upsell you. It's that simple.
If you want other product options there are hundreds to choose from. We can design a custom wedding package just for you.
Remember, each of our packages includes a free engagement session to help us get to know each other and learn to work together.
SILVER - $2900.00
Six hours
Two photographers
10x10 Signature Album
15 photo spreads with 50-70 favorites
Online gallery
Medium Resolution Digital Files for Download
Facebook Sneak Peak to share within 96 hours

GOLD - $4000.00
Eight hours
Two photographers
10x10 Signature Album
20 photo spreads with 70-90 favorite images
Two duplicate 8x8 parent albums
Two 11x14 canvas wraps wall art
Online gallery
High Resolution Digital Files for Download
Facebook Sneak Peak to share within 48 hours

PLATINUM - $5500.00
Ten hours
Two photographers
10x10 Signature Album
25 photo spreads with 90-110 favorite images
Two duplicate 8x8 parent albums
Custom-designed canvas wall gallery for up to 20 square feet
Up to 200 photo thank you cards
Coverage of your rehearsal activities
Online gallery
High Resolution Digital Files for Download
Facebook Sneak Peak to share within 48 hours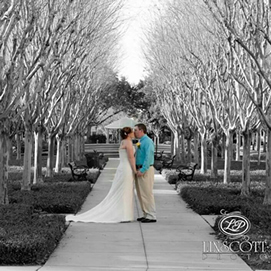 Of course, if you do not see yourself fitting into one of our packages, we will tailor a package to meet your needs. We have hundreds of product options including acrylic and metal prints, custom covers, gift boxes and more.

DESTINATION WEDDINGS
We love to travel and have photographed weddings from Maine to Florida to Maui. Normally, the client is responsible for travel, lodging, rental car, meals and expenses for 2 in addition to the package selected above but let's talk! If we have not been to your location before and it is enticing enough, we might be able to provide a very significant discount if we are interested in staying beyond your festivities for some rest and relaxation. We recommend that you fly us in at least one day in advance of your wedding to allow for travel delays beyond our control. If desired, we will attend and photograph the rehearsal and evening activities at no additional charge.


- Quoted rates are available within 120 miles of Portland, Maine. On-location services beyond are available with travel expenses, lodging and meals paid by the client. 5.5% Maine sales tax added.

The best part for me was that I missed so many little details of my wedding until I looked at our gallery. You captured every detail of our day. I knew our wedding was beautiful but you showed us how beautiful. So worth it! Thank you so much! - Rebecca
Thank you for staying in contact, following up, and being readily available to help us. You discovered what we wanted on our day, and produced it with ease and FUN! We had so much fun, and when I look at my pictures, I feel so much joy, and remember it all over again. We are so thrilled with the results, Thank you! Big hugs. Peter & Marissa
I loved working with Scott as our wedding photographer! He was professional, listened and was so easy to work with. He really took the time to listen to what we wanted and our photos reflect that. I've recommended him several times. He is thorough and we were beyond pleased with the final outcome for both out wedding and engagement sessions. Thank you! Brianna
Linscott Photography excelled in professionalism and quality. Poses were simple and natural. All of the scenes we wanted were captured perfectly. Their skill was shown during the rapid change in lighting during our wedding. Using professional lighting equipment, the quality of the pictures did not change when the sun was setting. The finished photos were beautiful. We were more than pleased with the service and results we recieved from Linscott Photography. Sam & Jessica
OMG! We love our album. I knew it was going to be nice but I had no idea it was going to be this nice. My mom is going to flip when she sees it. I've seen friends' albums but this album is so much nicer. We love it. Thank you for all you put into it. ~Kristen
From our first meeting for our daughter's wedding to after the wedding, Scott and Robin were amazing. The pictures were beautiful, and they handled the entire day with professionalism, and kept everyone calm and on task. Every picture has been creative and wonderful! We can't thank them enough for capturing our day for us! ~Ann
The Linscotts were professional, subtle, and fun to work with. They really take the time to get to know you and get the job done well. The photos are stunning, and the experience was wonderful. I will be looking to use them again in the future. ~Stephanie
They have frozen in time the best day of my life with every special detail: me hugging a dear friend I hadn't seen in a long time, dancing with my best friend's dad, kissing my grandmother goodnight, dancing and the list goes on. They were everywhere, all day, from start to finish and their photos bring the day back to life...
~ Hannah
We hired Linscott Photography to shoot our son's destination wedding in Maui, Hawaii after having gone with "a friend" for our daughter's wedding. She has said many times since that her biggest regret was not having a professional photographer. We were not going to make that mistake again. 
I am sure you can imagine the beauty of a Maui center wedding on the beach, but what you cannot imagine is a wedding during Hurricane Ana on the beach! Yes, fifty friends and family having traveled thousands of miles to the beautiful island of Maui, to stand with our son and his beautiful bride on the beach, umbrellas up and rain and wind adding its own elements of beauty. Those umbrella shots are some of my favorites. Scott and Robin, worked tediously, yet almost unseen, to capture amazing once in a lifetime shots of the bride and groom, kissed by nature's own tears. ~Gail